Hiring a certified arborist can be a daunting challenge if you are unsure what questions to ask. There are many arborists in Michigan who can serve as a tree doctor, but can they help you create a long-term plan to care for your trees?
Your trees are an investment in not just your property but your well-being. Trees provide numerous benefits and should be cared for properly. Experienced tree care companies staff professionals who possess skills in planting, transplanting, pruning, fertilizing, disease and insect diagnosis, pest management, tree removal and stump grinding.
Questions to ask and things to look for when hiring an ISA Certified Arborist

Check for certifications and memberships
Look for tree arborists who are members of well-respected professional organizations, such as the International Society of Arboriculture (ISA), the Tree Care Industry Association (TCIA), or American Society of Consulting Arborists (ASCA). Being members in these organizations, or proof of certification with the ISA means an arborist is educated on the latest techniques and advances in tree care. There are professional standards, occupational safety standards, equipment maintenance schedules, and gear rating and replacement protocols that are utilized by these certified arborists.

Ask whether the arborist is insured and bonded and for proof of insurance
Most local arborists near you carry personal and property damage insurance as well as workers compensation insurance. If an accident happens, you want to make sure you are not liable. You can be sued if an uninsured tree worker hurts himself on your property, even if they tell you they are insured.

Ask about safety precautions that are used
Certification in safety training is common. One of the biggest reasons for hiring an arborist is because of the danger that exists, especially for the average homeowner. Pruning or removing trees, especially large ones, can be dangerous. Tree work should be done only by those trained and equipped to complete these tasks safely. An arborist has a healthy appreciation for the risks involved and will take a science-based and methodical strategy to caring for your trees.
You can also ask for certification or at least records of safety meetings or related training.

Verify with your municipality whether any tree work being done job requires a permit or license
Some governmental agencies require contractors to apply for permits and/or to apply for a license before they are able to work in the community. Make sure you are following the law.

Ask for any contact references
Find out how your arborist has done with other customers. Tree care is a long-term commitment and investment so ask referrals plenty of questions to ensure you are comfortable with the tree contractor's knowledge.

Seek multiple estimates from different arborists around metro Detroit and Southeast Michigan
Pricing can vary significantly from one arborist to another as does the level experience and quality of work provided. But remember, the lowest estimate does not necessarily mean you should choose that arborist.

Ask about industry-accepted practices and review websites of arborists
Check to see if the tree arborist may adhere to American National Standards Institute (ANSI) standards. You can also check Google or Yelp! reviews online.

Before you sign a contract or decide, get all the details in writing
Review the estimate closely before signing a contract. Make sure you know when the project is expected to start and try holding the arborist to that timeline.
Finally, before signing a contract with a local arborist near you, the following questions should be addressed (if applicable):
When will the work be started and completed?
Who will be responsible for clean-up?
Does this include stump removal?
Is this the total price?
What are the terms of payment?
If I would like more done, what is your hourly rate?
When will the work be started and completed?
Who will be responsible for clean-up?
Does this include stump removal?
Is this the total price?
What are the terms of payment?
If I would like more done, what is your hourly rate?
Other tips that can help you save money when hiring a tree care company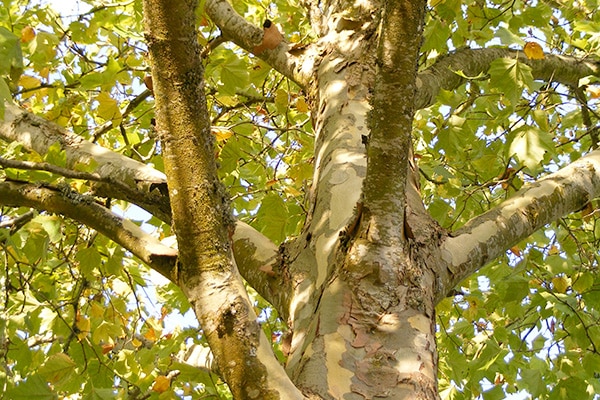 Schedule work well in advance. Allowing the company to plan for your work may provide an opportunity to save on cost.
Talk with neighbors about tree maintenance needs on their properties that may be required. An arborist may be interested in a group job over smaller individual jobs, which may help save money because of the volume of projects in one area.
Be aware that it is often less expensive to remove a tree that has some life in it, rather than one that has been standing dead, especially when the tree is larger and access to remove the tree is limited because of fences or other buildings.
Look out for signs that an arborist does not have the experience necessary to help
A conscientious arborist will not use climbing spikes if the tree is to remain in the landscape. This can cause damage to the tree and provide a potential opening for diseases and insects to enter the tree. If you see or hear of an arborist utilizing these strategies, it would be best to select another option.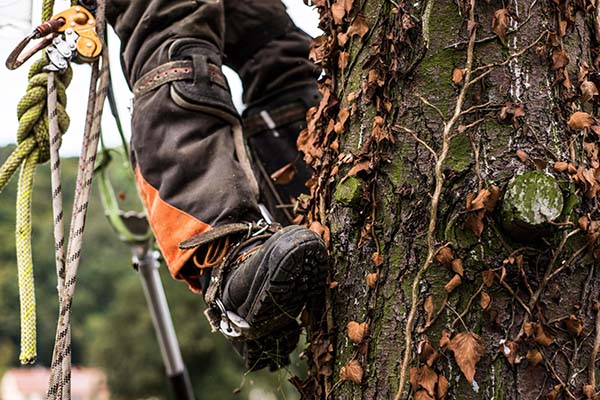 Our team of tree care specialists are certified and experienced in handling tree care. We are insured and bonded and take safety extremely seriously. Do not just take our word for it, ask for referrals!
You can start the process of pricing out your tree project with Contender's by getting a free estimate. One of our certified arborists will be in touch with you to provide more information and get any further details that may be needed. Trust the experts who have been doing this work for more than 34 years. Contact Contender's to learn more.
Contact Contender's