Discover the Difference
CERTIFIED ARBORISTS

•

CERTIFIED PEST CONTROL & LAWN SPECIALISTS IN MICHIGAN
Using Science to Enrich Beautiful Landscapes
Request an estimate
Discover the Difference
CERTIFIED ARBORISTS
CERTIFIED PEST CONTROL & LAWN SPECIALISTS IN MICHIGAN
Using Science to Enrich Beautiful Landscapes
Request an estimate
Our Mission for Excellence
Our certified landscaping professionals customize every treatment, taking into account your unique soil conditions, local environment, and needs. We never use cookie-cutter solutions!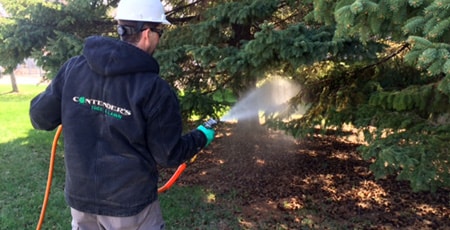 COMPREHENSIVE CARE
The technician / Tree & Shrub Specialist who services your landscape should be able to identify your plants when specifically asked, treat for insects and diseases as they have identified as specific problems, and then treat as required using different tank mixtures that were designed for targeted control. Comprehensive care doesn't mean a company sends a technician to blanket spray everything on your property with little plant or pest knowledge.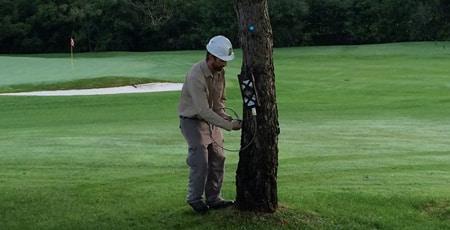 INDUSTRY EXPERTISE
Expertise comes down to understanding a client's expectations and implementing the disciplines a Tree & Shrub Specialist / ISA Certified Arborist has attained to meet or exceed expectations. Our workspace is very complex and with dynamic weather patterns exerting pressure throughout the season therefore our team is trained to communicate problems in great detail so you learn the "Why" and "How"s so full collaboration is possible.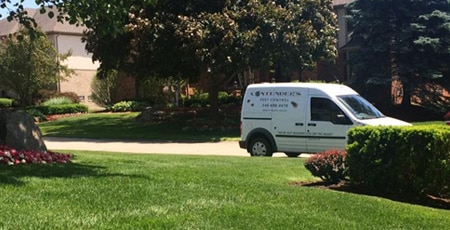 QUALITY OF SERVICE
Remember when great customer service used to be personal, friendly and honest? We pride ourselves in training for all of these great attributes and provide great responsiveness in a timely manner. We are not a commodity driven company therefore it's key to remember you get what you pay for so rarely will you ever find a commodity based company being able to match what we do.
We're ready to tackle your toughest landscaping challenge!
Let one of our certified professionals help you today.

Customer Satisfaction Is Our #1 Goal
Mary Doughty

Google Review

"We used Contenders to spray a tree with bladder mites and our tree looks healthier! We would recommend them to anyone."
Adam Hughes

Google Review

"Steve was responsive, fast acting, polite and professional when working with us. We'll use him again in the future!"
Wayne White

Google Review

"Steve and his crew are top notch arborists! Service is at the top of the industry! Always super helpful whenever I call!"
Sandy Clifford

Google Review

"When I purchased a house at auction 4 years ago, the lawn was nothing more than weeds. After 2 years with Contender's, I had the most plush lawn on my street."