Tree, Shrub & Plant Health Care Services
Deep Root Feeding • Disease Control • Fruit Reduction
Request a Free Estimate
Tree, Shrub & Plant Health Care Services
Deep Root Feeding • Disease Control • Fruit Reduction
Request a Free Estimate
Enhancing Tree, Shrub & Plant Health
If you're looking to enhance the overall health of your trees, shrubs and plants, Contender's expert tree and shrub plant healthcare services address common challenges with customized treatment plans. Deep Root Feeding improves the hardiness and growth of your trees and shrubs, while specialized Fruit Reduction tree injections help manage the mess caused by excessive fruit production. Finally, our Tree & Shrub Disease Control service attacks the originating causes of disease, rather than simply treating visible symptoms.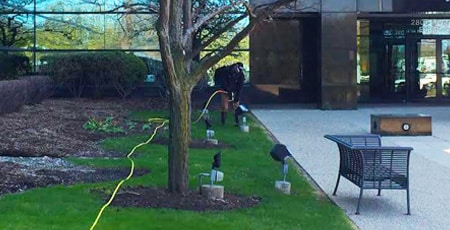 Deep Root Feeding
Need better blooms, thicker growth or healthier leaves? Unlike our competitors, we have the capability of dialing in the right products to produce specific results without simply causing excessive growth. At Contender's Tree & Lawn Specialists, we couple customized treatment with disciplined execution, working harder than anyone so we can exceed your expectations. Our value isn't determined by how little you pay, it's about results and knowing someone cares about your plants as much as you do.
Tree & Shrub Disease Control
Disease control isn't as simple as just applying fungicides to manage problems. If a company is always focused on the visible symptoms then it's a reactionary style of dealing with issues. We work hard discussing plant health care and your plants' needs so leaf tissue and other tree physiology deficiencies are met, allowing a plants' natural defense mechanisms to succeed and increasing effectiveness. Sometimes improved cultivars could be recommended or other trees or shrubs should be removed because of their relationship, causing certain diseases to persist on others.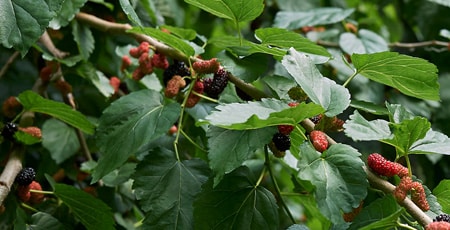 Fruit Reduction
Some trees can be injected to reduce fruiting. These trunk injections are usually performed in August so results are attained by spring. While no one can completely eliminate berries we certainly can reduce the mess they make depending on the tree species. Please feel free to contact us about your site-specific situation to see how we can help with your fruit reduction.
Enhance your tree, shrub & plant healthcare from the ground up
Let one of our certified professionals help you today.